Tribute to one of the most influencial Afro-Germans of all time: Hans-Jürgen Massaquoi (1926-2013)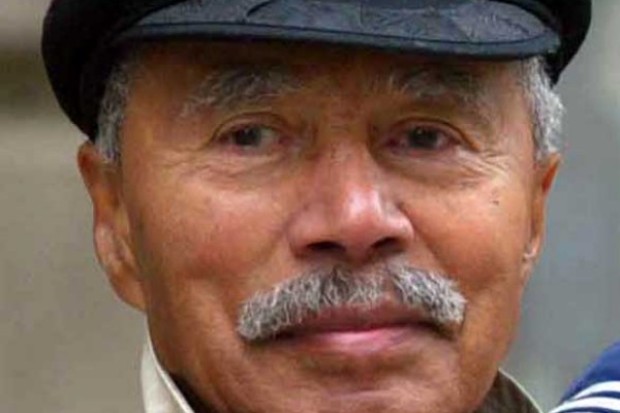 The son of a German nurse and a Liberian diplomat, Massaquoi was born in 1926 in the northern German port city of Hamburg. His autobiography "Destined to Witness: Growing Up Black in Nazi Germany" was published in the United States in 1999 and also became a bestseller in Germany (Neger, Neger Schornsteinfeger! Meine Kindheit in Deutschland), where it was made into a TV movie in 2006. It is thought to be the sole biography of the Nazi era from a black viewpoint.
Somehow, through the help of his mother and various family friends, Massaquoi – whose full name was Hans-Jürgen Massaquoi and who learned the northern German Missingisch and Platt dialects as a child – managed to survive the 12-year Nazi dictatorship unscathed.
As a teen Massaquoi loved American swing music and boxing. He played saxophone in Hamburg jazz clubs in the months following the end of the war, when he found his first job as an interpreter for the British military.
Massquoi subsequently moved to Monrovia, Liberia, to live with his father. He eventually emigrated to the United States, where he served in the military and became a journalist. As the Chicago-based managing editor of Ebony magazine, he interviewed, among others, Martin Luther King, Malcolm X, Nnamdi Azikiwe, Muhammed Ali, Jimmy Carter and Walter Scheel.
Massaquoi visited Germany from time to time to take part in readings and appear on televised talk shows. He kept in touch with one of his childhood friends from his Hamburg youth, the writer Ralph Giordano, until his death. Giordano's autobiographical novel "Die Bertinis" (The Bertinis) features a character based on Massaquoi called Micky.
In an interview in 2000, Massaquoi said that he credited the late Alex Haley, author of "Roots," with convincing him to share his experience of being "both an insider in Nazi Germany and, paradoxically, an endangered outsider."
His transition to the United States, including his experiences in the U.S. Army as a paratrooper in the 82nd Airborne Division, is chronicled in a second book published in 2004 in Germany under the title "Hänschen klein, ging allein … Mein Weg in die Neue Welt" (Little Hans Went Off Alone … My Path to the New World).
Whoopi Goldberg reportedly acquired the film rights to "Destined to Witness" in 2001. "I'm desperately walking this piece around right now, but to be honest with you, Hollywood is scared of it," she told Jet. "All I can do is hope and pray someone steps up and lets me do it."
Massaquoi dedicated "Destined to Witness" to his mother, Bertha Baetz, who followed her son to the United States and died in 1986.
Beyond telling his own remarkable personal tale, the book is credited with shedding light on the fates of ordinary people during the war, including Allied air raids on Hamburg and rampant food shortages at the end of the war.
Massaquoi agreed that his memoir provided a unique perspective on a terrible period in history, but one whose true atrocieties were spared him and his family.
"I probably would have taken a much more severe view of the whole situation had my mother been dragged into a concentration camp, or if my sister had been killed, or I had spent any time in a concentration camp," he said in an interview with the Independent. "I probably would not have been quite as magnanimous as I have become towards the Germans. I grew up and I learned – and this is one lesson I came away with – that not all Germans are bad."
Comments
comments