Trendy-Ethno-Inspired Accessories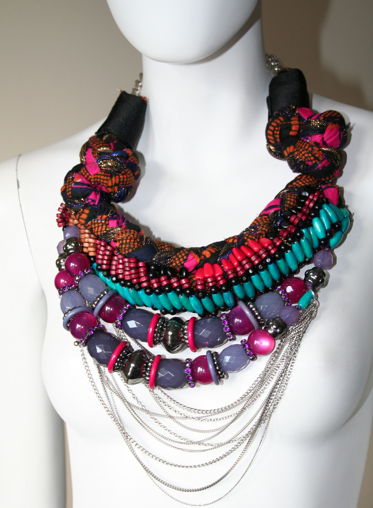 Great designers are often inspired by waifish ingenues (remember Galliano and Kate Moss?) and obscure time periods (witness Lagerfeld's recent Byzantine collection), but fashion-makers thought of  African traditions when crafting their current ­collections: A. F. Vandevorst honored Kenya's body-­conscious Turkanas and Samburus with feathery silk knits and sculptural headpieces, while Burberry celebrated beading and weaving by sending the wedges at left down the runway. And this isn't the last you'll see of African-­inspired accessories: "Tribal jewelry is a new classic," says Noir Jewelry's Leeora Catalan, who created the bangle below.
Shoe by Burberry, Bangles by Noir Jewelry  Skull by Our Exquisite Corpse at LN-CC .
Visit our picture gallery for more fashion inspiration.
Comments
comments