The Reason Why Fally Ipupa Cancelled His Canadian Concert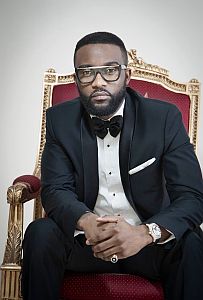 What will be your reaction if a concert for which you  bought a ticket is cancelled?  Visa refusal is one of the reasons African artists have to cancell planned concerts in Europe or the US. To me,  a situation to deal with professionally and way in advance before the date of the concert. This could occur because of poor management of ressources and organisation by managers and may be promoters. What ever the case Fally had to cancel his concert because the Canadian Embassy refused to issue visas to some of his band members.
Will you take this for an excuse?
Chers fans,
On a bossé dur, vous avez vu les répét'. On était prêt, on était chaud. Et je sais que vous l'étiez aussi.
Malheureusement, l'immigration Canadienne a refusé de délivrer des visas à certains de mes musiciens … Sans eux, je ne peux pas faire le show prévu car ils font partie intégrale de mon spectacle. On avait tous hâte de partager ce moment avec vous, mais malheureusement on va devoir reporter ces concerts prévus à une date qui vous seront communiquées plu tard .Je suis touché par tous vos messages et cette grande mobilisation car le concert de l'olympia de Montréal était annoncé déjà complet.
Je vous promets de revenir très vite. Mes équipes sont déjà entrain de bosser dessus.
Je vous aime.
Fally Ipupa (https://www.facebook.com/FallyIpupaOfficial?fref=photo)
Comments
comments