See Who Is Host Of The 87th Academy Awards!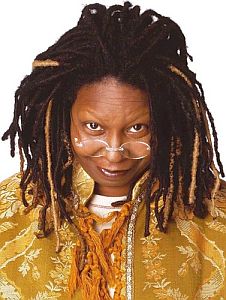 Whoopi Goldberg! Born Caryn Elaine Johnson on November 1955 in New York.
With her familiar dreadlocks and granny glasses, Whoopi Goldberg is one of Hollywood's most recognizable and versatile stars. Adept at comedy and drama — and at home on stage, on television and in the movies — Goldberg is one of only 10 performers who have captured all four of the biggest awards: an Emmy, a Grammy, a Tony and an Oscar. She is also the first African American to host the Academy Awards.
The last time she hosted the Oscars was in the year 2002. It was so much fun and it is never boring with Whoopi so she has been nominated to host the 87th academy Awards coming January 2015. I am definitely going be watching all the way from Germany (by God's grace). So looking forward to laughing out loud.
Comments
comments