Ecobank Wins Award for Best Trade Bank in Nigeria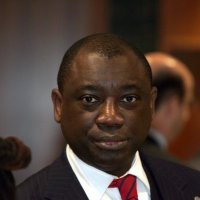 Ecobank was named the Best Trade Bank in Nigeria by London-based Trade Finance magazine in their 2013  Awards for Excellence. Their annual survey ranks firms based on votes gathered from industry players and members of the magazine's editorial team. Manufacturers, exporters, importers, traders, government and multilateral agencies were consulted for their input on this survey.
This award comes amidst a growing demand for trade finance, as Nigeria continues to implement economic and structural reforms to create a stronger and a more diverse economy.
The pan-African orientation of ecocbank presents enormous opportunities for intra-African trade, the bank has been particularly active in the oil and gas sector but are seeing increasing demand for their innovative financing solutions, including online corporate banking services, Ecobank Omni, from other key sectors in the Nigerian economy, such as telecoms, power, manufacturing and agriculture.
In 2013, Ecobank Nigeria facilitated USD 1.2billion of petroleum product import deals and over USD450million of trade in crude oil across the West African region. Additionally, Ecobank Nigeria structured USD100million of oil and gas deals on behalf of petroleum importers in Southern Africa. Ecobank Nigeria also facilitated the export of various non-oil products across Africa.
Accepting the Award on Ecobank Nigeria's behalf, René Awambeng, Group Head of Global Corporates, at Ecobank, said: "Financing trade in Africa is a complex and risky business, and the trade financiers who will profit most from the current boom in intra-regional African trade will be those within-depth local knowledge and expertise.Only banks like Ecobank, with a clear understanding of the risks and world-class processes for managing them, are able to offer leading regional and multinational businesses the flexibility to trade across Africa that they increasingly are demanding."
Comments
comments