Bella Garcia, the dancing queen.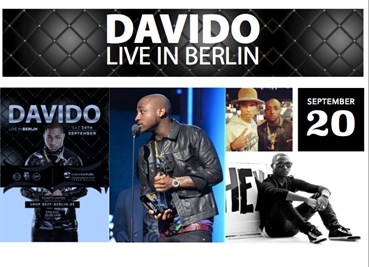 Angolan born Bella Garcia is a dance instructor, teacher, choreographer and personal trainer in Berlin.
She is a member of a female dance crew and is currently spreading the African flavour and different African dance styles in Germany. The power dance team consists of beautiful and young Africans, all are born in different places in Africa and live in Germany.
Eventhough the girls grew up in Germany, they follow their African cultures and traditions.
Bella Garcia grew up with African music, tradition, food and everything that is considered African culture.
The talented dance instructor and her crew are going to shoot more dance videos later this year and plan to do some workshops.
The first one takes place on 10.5.2014 at the Flying Steps Academy in Berlin.
Bella Garcia was featured in different videos of German music artists in the past, such as Seeed, Fler and many more.
Her biggest dream is yet to come true: she would like to visit her family in Angola since it has been a while she saw them. Furthermore she also plans to work in Angola or another African country one day.
Bella Garcia's contact details:
http://afroflavour.com and
Facebook.com/afroflavourberlin
Article, courtesy of the ABOC worldwide
Comments
comments