Black Architects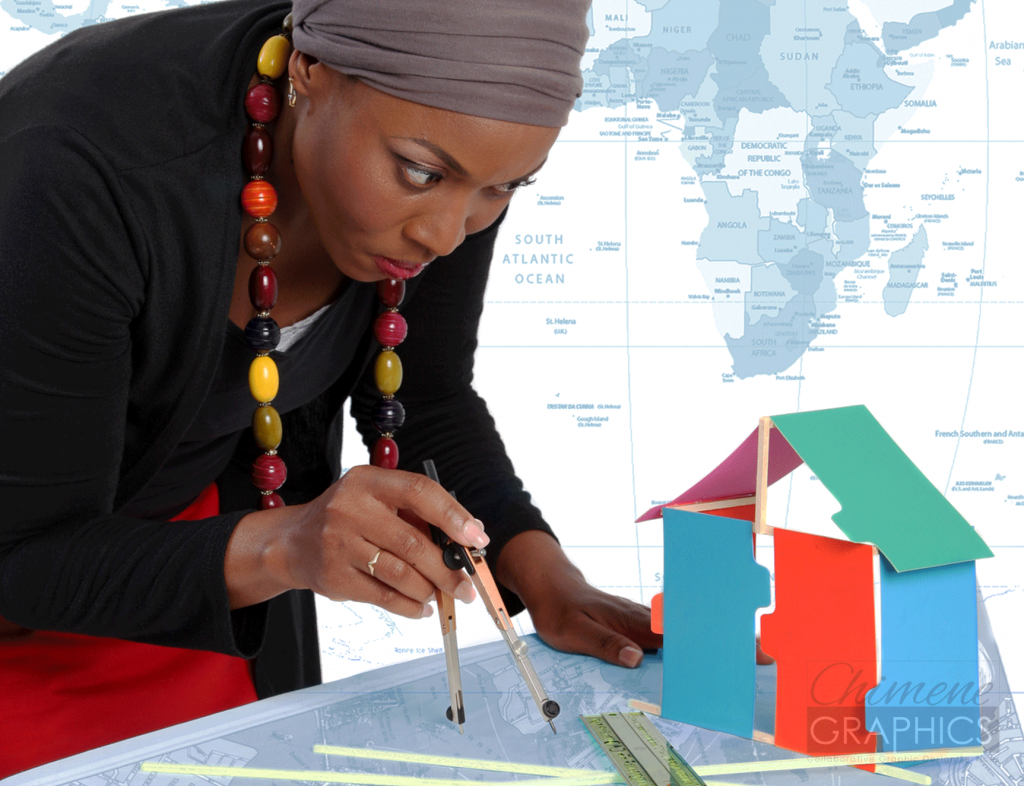 Black architects are rarely mentioned in articles or books, their achievements are sometimes completely ignored.
Here is a list of black architects and their work.
Paul Williams (1884-1980),
He is also known as the "Architect of the Stars" in Hollywood, designed homes for Frank Sinatra, Nat "King" Cole, Bill "Bojangles" Robinson etc.

Vertner Woodson Tandy (1885-1949)
New York's first registered architect, had offices on Broadway in New York City and one of his project is the Phillips Episcopal Church in New York City.
J. Max Bond, Jr. (1935-2009)
American architect and educator, designed a number of significant buildings and played a key role in the design of the museum section of the National September 11 Memorial and Museum at the site of the World Trade Center in New York City.
He gained international recognition while working in Ghana, where he designed the Bolgatanga Regional Library.
Other projects are the Audubon Biomedical Science and Technology Park for Columbia University, the Martin Luther King, Jr. Center for Nonviolent Social Change in Atlanta; the Schomburg Center for Research in Black Culture in Harlem, the Birmingham (Ala.) Civil Rights Institute.
Norma Merrick Sklarek (1928–)
Earned her architectural degree from Columbia University in 1950 and is the first Black woman to receive a license as an architect in the U.S.
She worked at a California firm and became first female director. One of her major projects is Terminal One at the Los Angeles International Airport and the U.S. Embassy in Tokyo.
Currently, she is a partner in Siegel, Sklarek, Diamond one of the largest firms in the USA.
Harvey Gantt (1943–)
Politician and the first African-American mayor of Charlotte, North Carolina.
Earned a master's degree from the Massachusetts Institute of Technology in urban planning, from 1965 to 1970 he worked in architectural firms in North Carolina and established his own firm, Gantt-Huberman in 1971.
Bradford Grant
Interim Dean of the Engineering, Architecture, and Computer Sciences at Howard University.
He is also the director of the School of Architecture and Design and was chair of the Architecture Department at Hampton University.
Grant received his master's degree in architecture with a concentration on social and cultural factors from the University of California at Berkeley.
He is a registered architect with extensive experience in housing and community design.
Howard Sims
One of the leading Black architects in the USA.
He directed individual and team projects in the realm of culture, institutions, residential and transportation.
One of his projects includes the expansion of the University of Michigan campus in Dearborn and the historic Stroh River Place Development in Detroit.
Sims counts major projects at airports all over the nation, including Detroit Metropolitan Airport, George Bush Intercontinental Airport in Houston, and Cleveland Hopkins International Airport to his portfolio.
Harold R. Varner
Varner was Howard Sims' former partner and the CEO and chairman of the United States Solar & Wind.
He was also founder of Varner & Associates, one of the leading architectural firms in the state of Michigan and the Director of the City of Detroit's Housing and Urban Redevelopment Department for several years.
One of his biggest achievement is the Charles H. Wright Museum of African-American History
Tenika Felder
Project Manager at Enviro Design in Lanham, Maryland and owner of the Redlef Group Architects LLC.
Her company is currently in the process of completing designs on elevators and shafts in residential buildings in Prince George's County.
David Adjaye, architect -Tanzania
Head of Adjaye/ Associates.
He received his Masters in architecture in 1993 from the Royal College of Art.
His work strives to create a sense of dialogue between the building and its space.
David Adjaye also gives lectures around the world and has worked for the BBC.
Melanie Boyd
senior architect at Cleveland State University and member of the City of Cleveland Planning Commission.
Her main fields are the restoration and development of several historic districts in Cleveland, including the Warehouse, Mall, Playhouse Square and Prospect Avenue.
Riccardo Ferguson
Principal Architect at Solomon-Ferguson ( Solana Beach, California).
His main fields are diverse set of markets, expressing an expertise in architect and design for commercial, residential, and retail projects.
Ferguson arned his master's in architecture from the University of Maryland in 1984; among his projects are the design of chapels, which he has completed in Japan and Hawaii.
Comments
comments