African writers,directors and film makers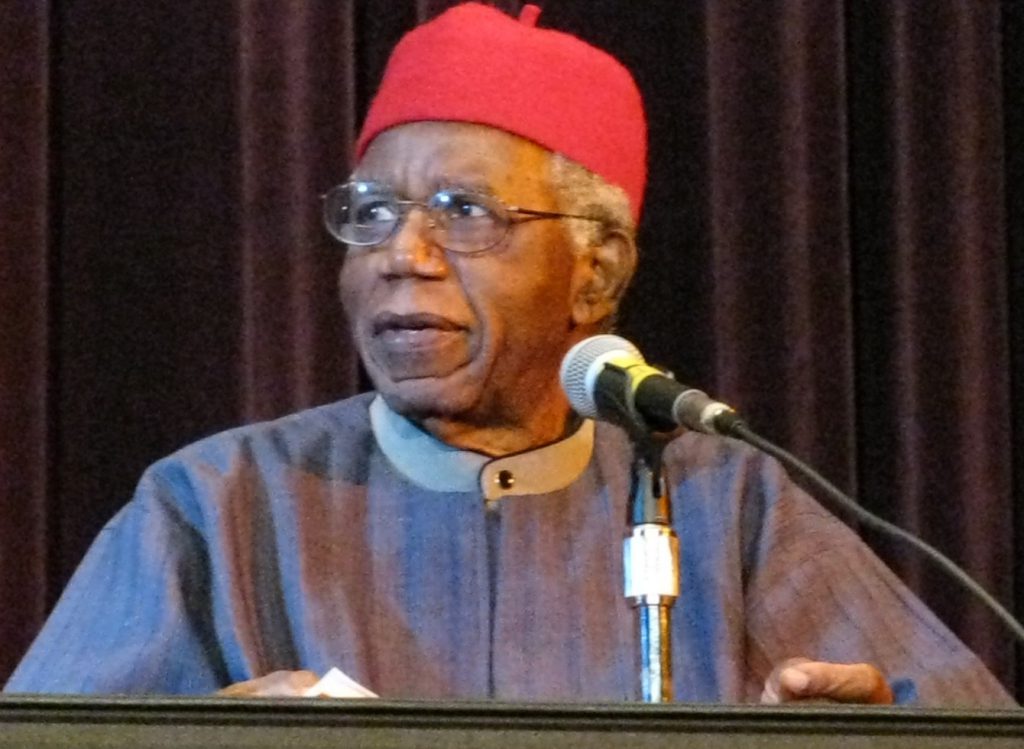 What do we know about some of Africa's influential and important writers, directors and film makers?
Here is a short introduction of Africa's best-known authors.
Ayi Kwei Armah, author-Ghana
He was born in Ghana and is one of only a few Ghanaian novelists who have been published internationally.
The United States, Algeria, Paris, Tanzania and Senegal are some of the author's bases where he has gathered a dedicated fan-base.
Some of his novels are "The Beautyful Ones Are Not Yet Born", "Two Thousand Seasons" (1973), "Osiris Rising: A Novel of Africa Past",Present and Future"(1995) and "The Healers"(2000).
Ama Ata Aidoo, playwright – Ghana
She is considered the first African woman playwright, her first known writing was "The Dilemma of a Ghost"(1965) at the age of 25.
She is a poet, a novelist, a feminist, academic and former Minister of Education in the Ghana government.
Aidoo's writing tells stories in historical and cultural context.
Her novels: "Anowa"(1970), "No Sweetness Here: A Collection of Short Stories"(1970), "Someone Talking to Sometime"(1986).
Newton Aduaka, film director-Nigeria
Born in Nigeria and then later moved to England in 1985.
Gained his diploma in video arts and post-production, graduaded from London International Film School in 1990. He wrote and published short stories.
In 1997, he set up his own production company, Granite FilmWorks, in collaboration with Maria Elena L'Abbate.
His debut film "Rage" (2000) became the first independent film by a black film-maker and gained a national release in Britain. It also won many festival prizes, including best director at the Pan African Film Festival in Los Angeles and the Oumarou Ganda Award at Fespaco, Africa's biggest film festival.
Aduaka has also directed commercials and several short films. One of his films are "On the Edge" (1998), "Funeral" (2002).
Chinua Achebe, author-Nigeria
He is considered the father of the African novel. Achebe made his literary debut in 1958 with the classic "Things Fall Apart", which has been translated into many languages.
His unique writing style consists of standard English with Igbo proverbs and speech patterns.
He has played a key role in introducing the world to the unknown writing from Africa and was one of the founding editor of Heinemann's African writers series.
As an essayist, writer of short stories and university professor, Achebe continues to inspire and teach many people all over the world. His novels: "No Longer at Ease"(1960), "Marriage Is A Private Affair"(1952), "A Man of the People"(1966).
Souleymane Cisse, film director-Mali
Cissé has created films that combine visual elegance with Marxist ideology and allegorical storytelling. One of his best-known film is "Yeelen"  that got him a Jury Prize-winner at Cannes in 1987 .
He began his career as a projectionist and photographer in Mali.
After his studies in the Soviet Union for seven years, he returned to Mali, where he worked on documentaries.
His first fiction film, "Cinq jours d'une vie"(1972), launched his career and gained lots of attention.
Cisse's stories are on indigenous lifestyles and folklore, where he attempts to explore conflicts in Malian society.
Comments
comments